Let's hear from the Challenger 2018 finalist.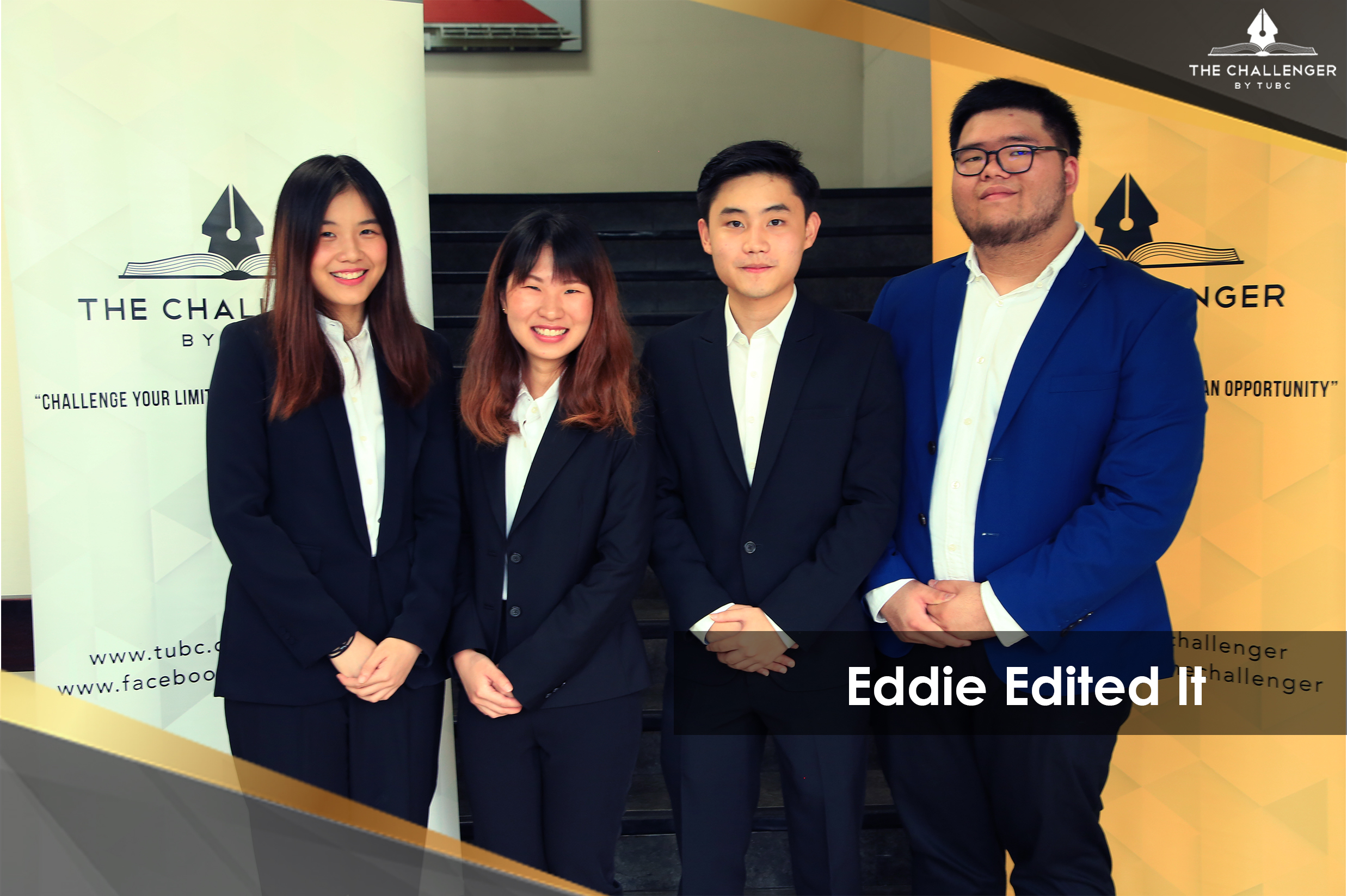 The Challenger is our first case competiton and will always be a worth one. We got many unique opportunities to explore, learn, make friends, and most importantly, to push ourselves beyond limits. Moreover, the competition has broaden our horizon by providing us to solve a business challenge which was not only intense, but fun. Lastly, we would like to express our gratitude toward the organizer commitee who provided us with this unique oppoortunity.
By: Pimphika Rungarpajaratkul (Pim), representative of Eddie Edited It.