The Challenger 2023 Finalists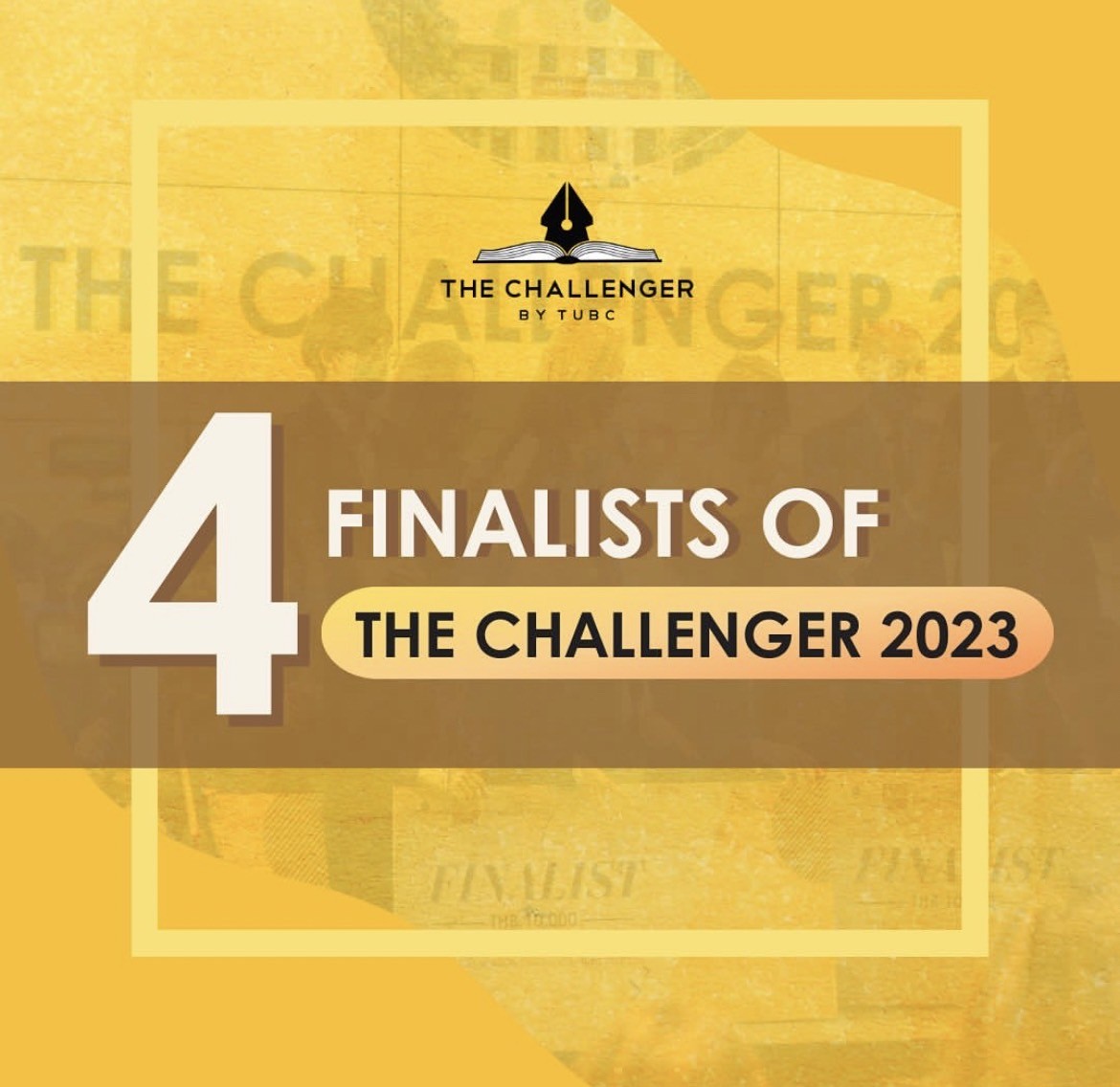 4 Finalists Chosen to Represent Thailand in TUBC 2023 After Intense Competition of The Challenger 2023

The Challenger Round of The Challenger by TUBC 2023 concluded on August 26th, 2023, at Bangkok Marriott Marquis Queen's Park and revealed the four finalists who will be representing Thailand in TUBC 2023, scheduled to take place from October 11th to 15th.

The competition was nothing short of intense, showcasing the exceptional talents and determination of the participating teams. After a series of rigorous challenges, the following teams emerged victorious as division winners:


Division A: Abby Consulting
Division B: FPST (Future Professionals in Science and Technology)
Division C: Cobalt Cruise
Division D: CHA(Thai Low Sugar)LENGER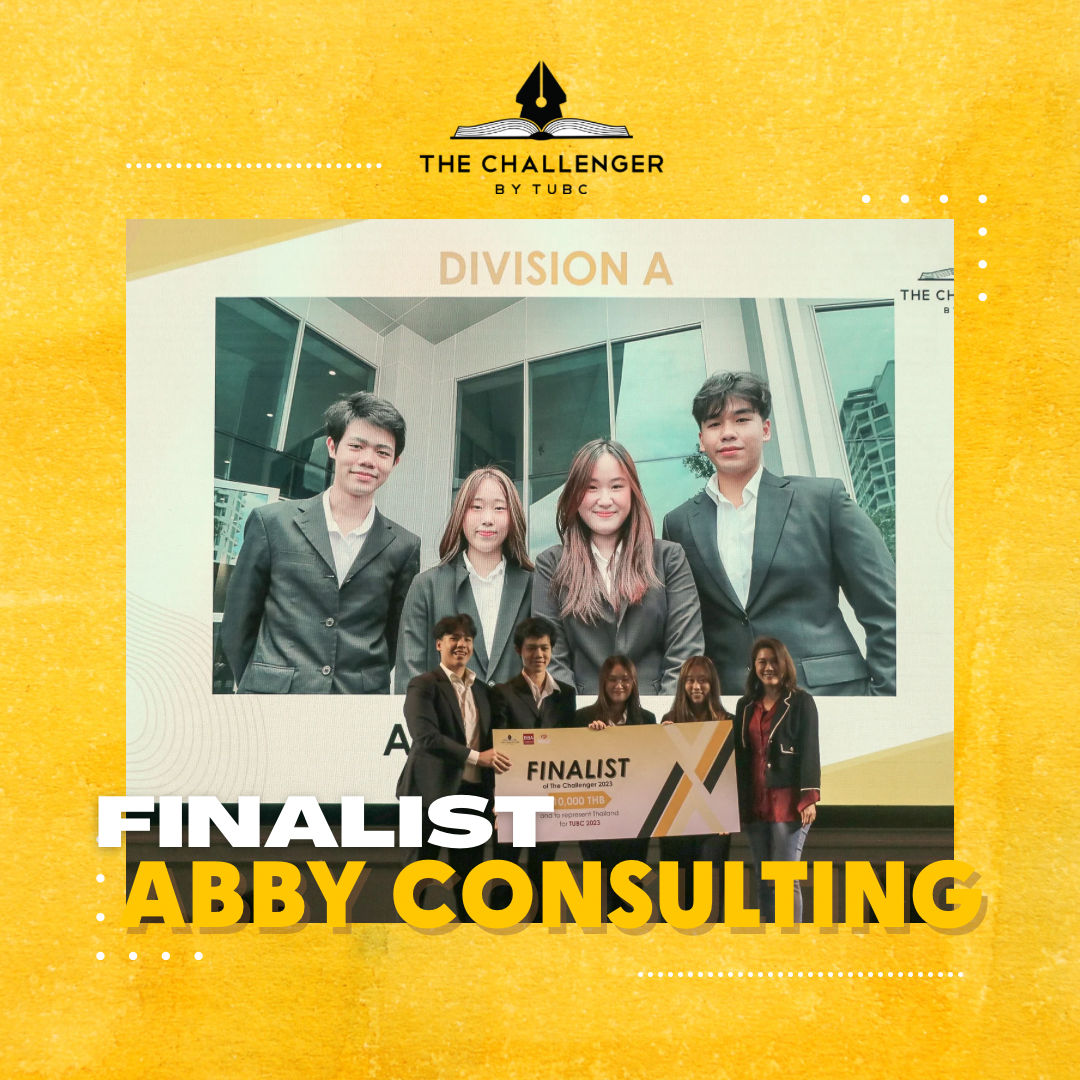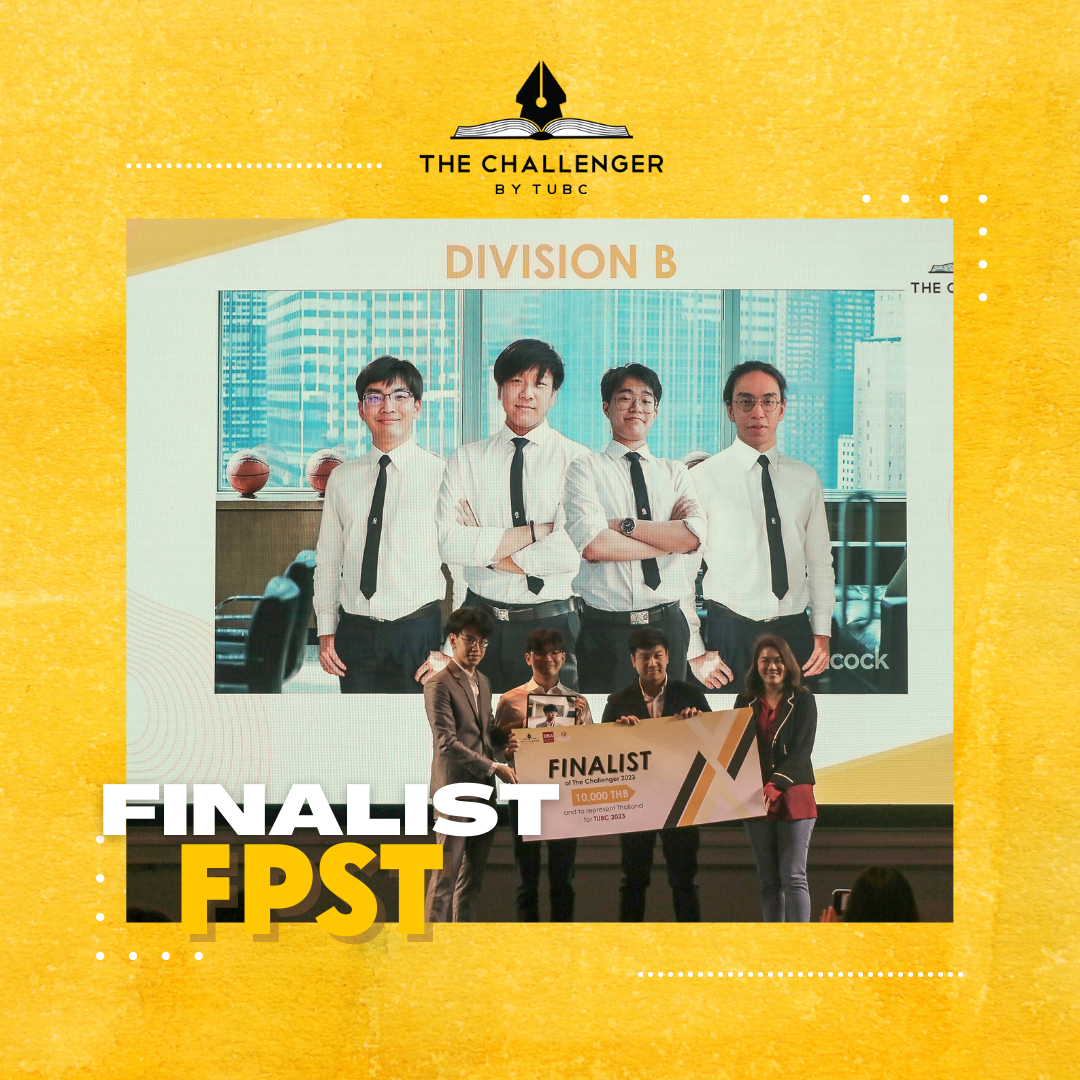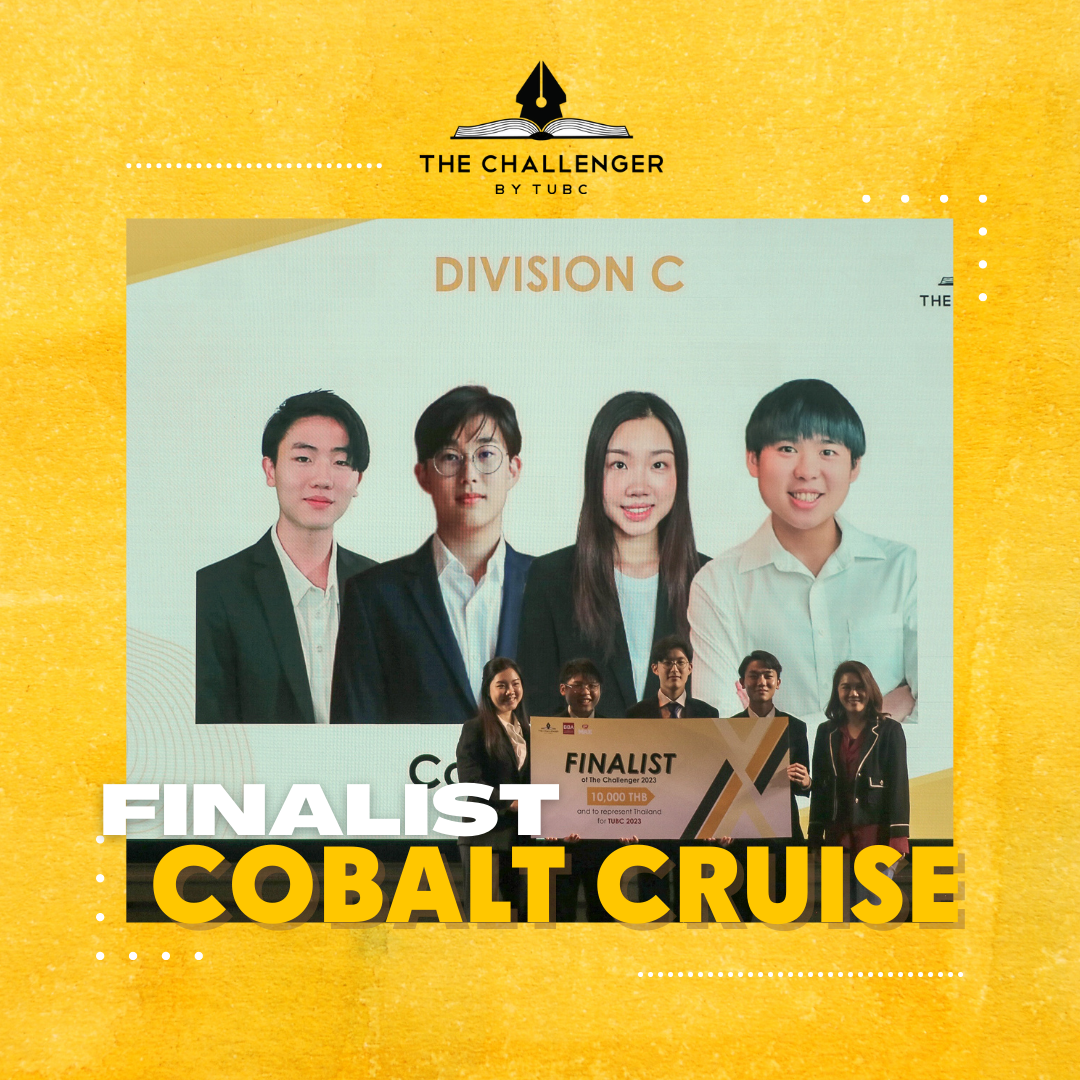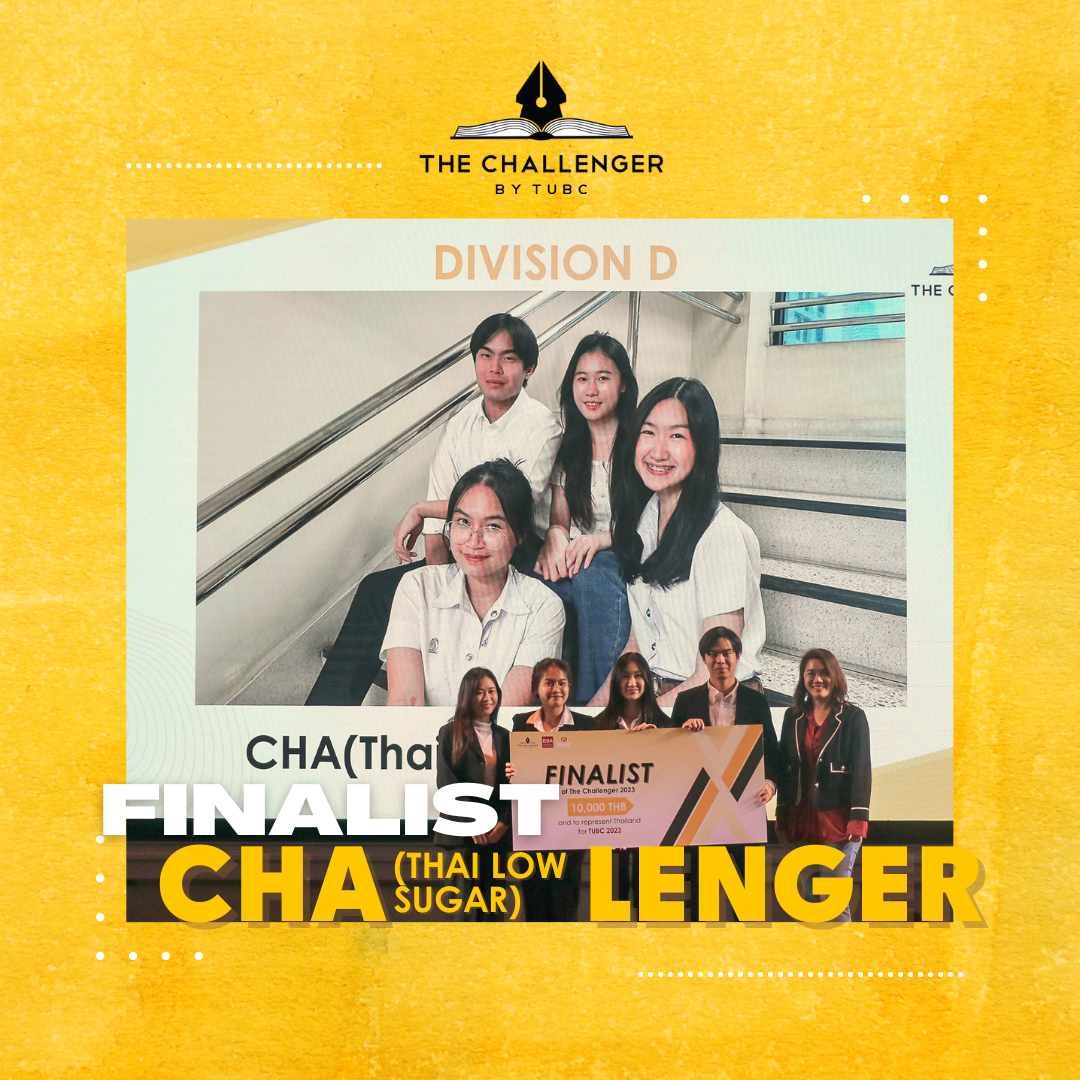 Each of these teams displayed outstanding skills, teamwork, and problem-solving abilities, making them the chosen representatives to take on the global stage at TUBC 2023.